Welcome to Finger Lakes Chiropractic
Your Moravia Chiropractor
Finger Lakes Chiropractic is dedicated to the natural treatment of patients utilizing chiropractic care in order to thwart injury, pain, and/or illness.
Additionally, FLC is committed to educating and assisting patients in restoring, maintaining, and promoting a healthy lifestyle.
FLC understands that often a patient's primary focus is on the relief of pain or discomfort. Understandably, FLC's goal is to identify and treat the symptoms but more importantly to address the root of the issue at hand, thereby preventing the likelihood of future injuries.
Most recently Dr. Ryan obtained the postgraduate designation of Certified Chiropractic Sports Physician® (CCSP®) by the American Chiropractic Board of Sports Physicians™ (ACBSP™). The CCSP® instruction is specific to physical fitness and the evaluation and treatment of injuries encountered in sports. Following the completion of instruction hours the doctor must then take and successfully pass a comprehensive examination. This treatment will aid the doctor in the prevention and treatment of athletic injuries by enhancing her diagnostic skills and patient care. The CCSP® certification exists to provide a uniform standard of education that assures teams and athletes that the doctor has met a minimum level of competency in chiropractic sports medicine. If you are interested in having your sports event covered, please contact Dr. Ryan.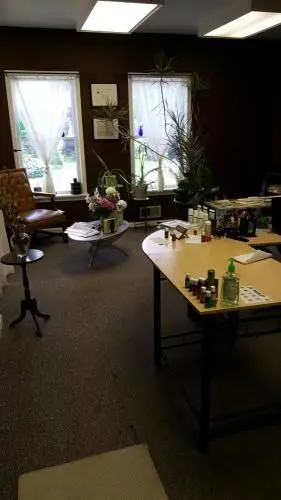 For more information or to schedule an appointment with our Moravia chiropractor, call 315-730-9551 today!
Dr. Danielle Ryan is a chiropractor serving Moravia and the surrounding area. Our chiropractor and the rest of the welcoming team at Finger Lakes Chiropractic are committed to providing chiropractic solutions to address your unique needs, whether you are experiencing back pain, neck pain, headaches, or even muscular tightness and tension. You may be searching for pain relief after an accident, experiencing an injury, or if you suffer from a specific condition like chronic back pain or a spinal condition. Even if you're looking to improve your overall health, our chiropractor can help you attain your everyday wellness goals! Visit our testimonials page to find out what our patients are saying about our Moravia chiropractor and our chiropractic care plans.
At your first visit to Finger Lakes Chiropractic, Dr. Danielle Ryan will explain how chiropractic care works and give you a full evaluation to see if our chiropractic solutions are a good fit to address your needs. If there is a good fit, we can customize a plan of chiropractic care for your condition and health goals.
If you have not been to a chiropractor before and want to find out more, please Email Us or call 315-730-9551 to receive the answers to your questions from our experienced team. We also welcome referrals, so we invite you to share our chiropractic and wellness information with your friends and loved ones.
If you would like to stay informed about the latest in chiropractic care or if you want to start receiving free articles about health and wellness news, subscribe to our bi-weekly newsletter, even if you are not a patient. We also offer a member wellness area which includes our animated exercise videos, wellness articles, and other healthcare resources.
Dr. Danielle Ryan
Certified Chiropractic Sports Physician®
Moravia Chiropractor | Finger Lakes Chiropractic | 315-730-9551
31 Central St
Moravia, NY 13118